---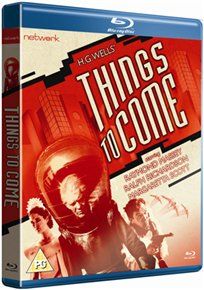 18 June 2012 saw the re-release of Network DVD's Special Edition of the film on Blu-Ray. The image galleries have been upgraded to HD, and expanded, while the viewing notes booklet has been substantially updated to reflect a host of new information that came to light since the DVD release in 2007. The main feature now includes subtitles, plus a pdf of the post-production continuity script (the "London Films Script").
Nick Cooper, 22 August 2012
TO BUY THE NEW DVD:
Direct from Network DVD
Amazon
PRESS COVERAGE:
---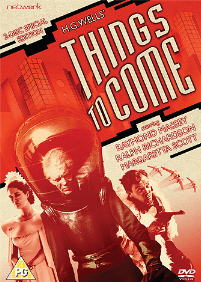 Regular readers of this site will have noticed a marked degree of inactivity on it for most of the last 18 months, despite long-standing expansion plans. One of the main reasons for this has been that I have been actively involved in Network DVD's two-disc special edition of the film, which was released on 8 May 2007. The first disc in the set reinstates the previously "lost" footage from the "Gutlohn Print" (see below), which effectively uplifts the "standard" 92m 42s print - the only version seen in the UK, Australia, and elsewhere for many years - to the 1936 American running time of 96m 24s. The second disc features a "Virtual Extended Edition" of the film, which augments the existing footage with stills and script extras to illustrate Wells's original narrative as fully as possible. Other extras include a 1971 programme on Wells by Brian Aldis, and a 1975 interview with Sir Ralph Richardson. This release also includes a 24-page booklet by myself, detailing the background, production, and legacy of the film.
Nick Cooper, 24 June 2007
TO BUY THE NEW DVD:
Direct from Network DVD
Amazon
PRESS COVERAGE:
---
Click here for the original www.625.org.uk Things to Come page